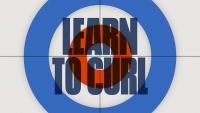 Did you enjoy watching the USA men's curling team win GOLD in the last Olympics!?! Now is your chance to try curling and learn what it is all about. Curling is great for people of all ages and abilities. The game can be modified for young children or those with physical limitations. It is also a game for people of any particular fitness level: everyone can come out and enjoy curling!
After your time on the ice you'll be able to throw a stone from one house to the next, learn what all the yelling is about and understand how the game is played and scored.
WHAT TO WEAR: Warm/comfortable athletic-style clothes (jeans are not recommended) and a hat or pair of gloves. It is approximately 40 degrees on the ice.
WHAT TO BRING: Please bring a pair of clean-soled shoes. All equipment is provided by the club!
WHAT TO EXPECT: We'll teach you everything you need to know to get out on the ice and throw some stones! Instructors will show you how to play the sport and get you started on your first game, all in 90 minutes!
The cost is $20 per person. Registration is limited to 40 people.